19 YEARS IN THE MARKET OF PRINTING SERVICES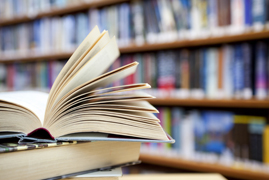 The typography of our publishing house is among the leaders of printing market in Astana for many years. During the19 years of activity we reached great triumphs. Renovated polygraph base, united team of professionals and substantial growth of circulations says it all. Offset printing is constantly expanding the list of services, providing customers with the latest, effective and interesting decisions of any of the tasks.
FLEXIBLE PRICING POLICY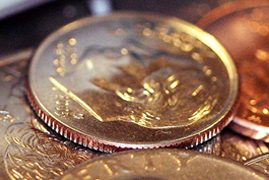 The cost of services will pleasantly surprise you. Despite moderate prices, we guarantee consistently high product quality no matter what you decide to order: Simple magazine or a deluxe edition in an exclusive cover
MODERN PRINTING HOUSE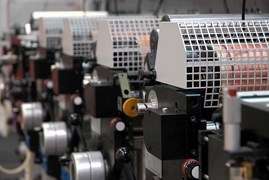 There is no secret that printing equipment depends on the quality of products. Our printing publishing house prefers the most productive, technology and modern equipment. And as a consequence - the highest print quality. Over the past few years it has been acquired two highly automated offset presses, which significantly increased our capacity. "Regis ST-POLYGRAPH" is confidence among the leaders in the graphic arts market in Astana city.
TEAMWORK OF PROFESSIONALS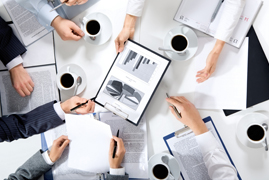 We are monitoring the changes in the printing market, rapidly on reacting by improving methods of our work and achieve excellence quality. All this was made possible by close-knit team of like-minded professionals in our printing house. We are improving not only the equipment, and cultivate themselves, periodically sending staff training and skills to develop in foreign countries. For commitments, aiming at excellent results for our employees, these words became the motto of the work starting from the head and finishing work.
CONSUMABLES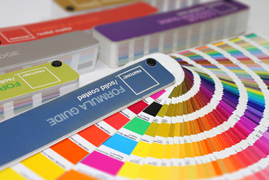 When we are printing of books in our printing house, company uses the highest quality materials from the world's best pro driver's consumables. Despite the fact that our main partners for the sale of consumables are in Kazakhstan and Russia, delivery is often directly from abroad. Typography has close business ties with Turkey and China. In our work we use supplies manufacturers such as Kodak, Henkel, Kurz, etc.